When it comes to skincare products, moisturizing lotion works for nearly everyone.
That may seem shocking in a world where one size most certainly doesn't fit all.
But with the wide variety of moisturizing lotions on the market, formulated for every different skin type, moisturizing lotion really should be found in everyone's medicine cabinet.
If you still aren't sold on the many reasons why moisturizing your face and body are crucial, make sure you check out our post here on all of the benefits it has.
So rather than feeling overwhelmed when you walk into your local drugstore to select a moisturizing lotion, follow our simple guide below to ensure you're picking the right kind.
Rule #1 For Moisturizing Lotion: Always Look for Noncomedogenic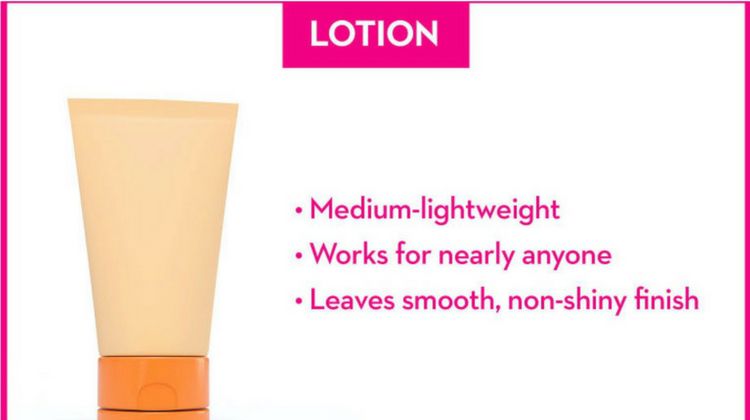 Image via Good Housekeeping
That's a long and fancy word, right?
The meaning of it is super simple, though.
Noncomedogenic products are specifically formulated to not cause blocked pores.
So no matter what skin type you have, which is important when selecting a moisturizing lotion, you definitely want to make sure it says 'noncomedogenic' on the packaging.
Rule #2: You'll Probably Want Something With SPF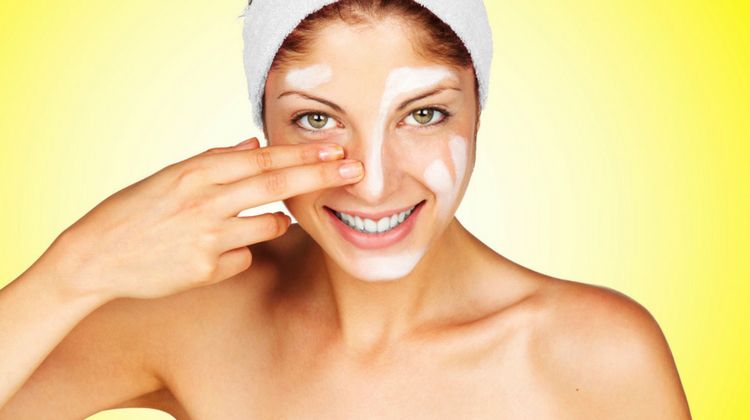 If your mom hasn't told you a thousand times already, we should all be wearing sunscreen—every single day.
Regardless of your skin type.
Most of us don't feel like applying an actual sunscreen to our face when we have a thousand other things we have to layer on.
And this is especially true for us girls with oily skin.
When it comes to finding a moisturizing lotion, finding one with an SPF of 30 or above is crucial.
Anything below that is basically pointless, and just for show.
Rule #3: Fragrance Free and Oil Free….Always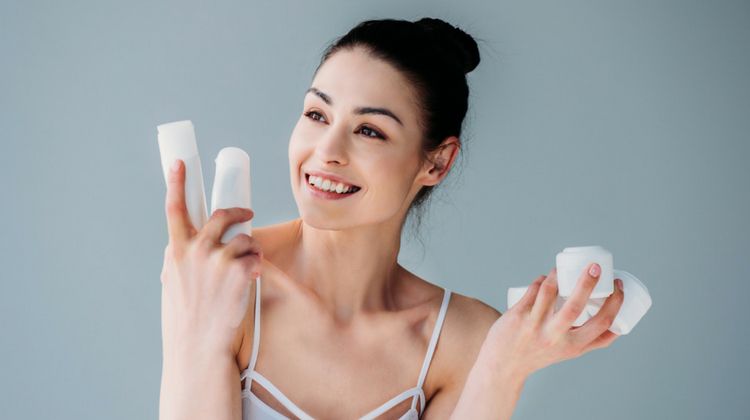 Even if you have dry skin, having oil in your moisturizing lotion is not a good idea.
There are plenty of other ingredients that will hydrate your skin, and for most skin types, oil is not your friend.
The same goes for fragrance.
You may love a product that smells delicious when applied, but that can lead to more problems than the good scent is worth.
Keep it simple and make sure you find a moisturizing lotion that's both oil free and fragrance free.
Now that we've covered the ground rules for all skin types, it's time we break it down by specific skin type.
If you don't know what skin type you have, we've included the tell tale signs under each category.
Best Moisturizing Lotion for Oily Skin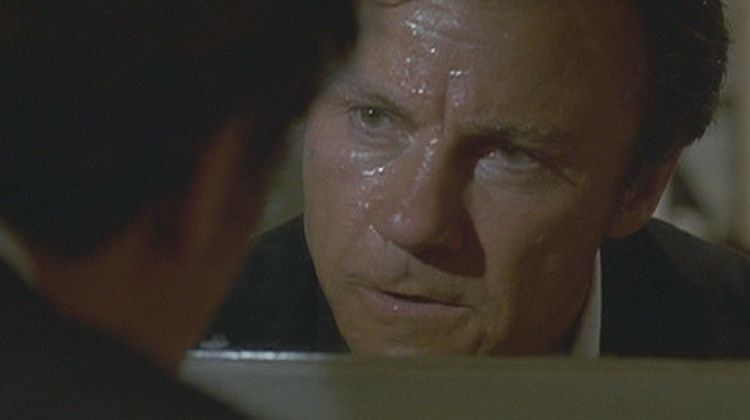 Image via Birchbox
You likely have oily skin if you have: large pores, a sheen that develops quickly after you've washed your face, excess oil in your T-zone area.
If that sounds like you, you'll want a more lightweight formula that can keep you hydrated and help keep oil at bay.
Finding a moisturizer that's water based is the best way to ensure you'll be hydrated without having excess oil on your face.
Best Moisturizing Lotion for Dry Skin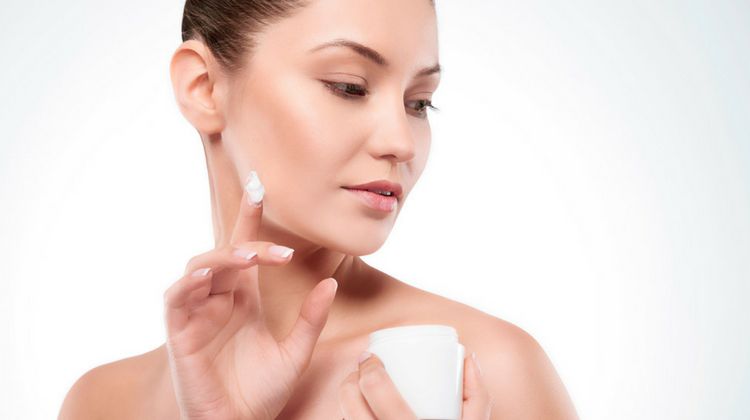 You may have dry skin if you have: itchy, red, flaky skin, or if your skin generally feels tight.
If that's you, you'll want to look for a thicker moisturizing lotion that contains ingredients such as hyaluronic acid and dimethicone, which keep skin hydrated.
Other ingredients such as glycerin, propylene glycol, proteins, and urea also help attract water to your skin.
Finally, lanolin and petrolatum lock in moisture.
So you may have to do a bit of reading when it comes to the ingredient list, but if you see some of these on it, you've probably found a moisturizing lotion that works well for you.
Best Moisturizing Lotion for Combination Skin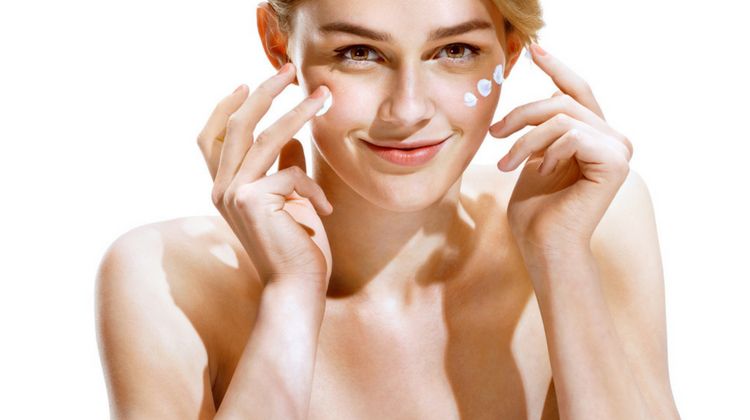 You are likely combination skin type if you have: an oily T-zone (forehead, nose, and chin), but drier skin on your cheeks and the edges of your face.
If you have combo skin, then you probably already know how tricky it can be to find a product that works for both of your problem areas.
This may seem like a lot of work, but this is when using two moisturizing lotions at the same time can come in handy.
It works like this—use a lotion formulated for dry skin on your cheeks and edges of your face.
Use a lotion formulated for oily skin in your T-zone.
It may add a few bucks to your budget, but you'll be happier with how your skin looks overall.
Some dermatologists also say you could just apply lotion on the drier areas and skip the T-zone altogether.  So if you're feeling risky, give that a try!
Best Moisturizing Lotion for Acne-Prone Skin
If you think you have more acne-prone skin, the symptoms are pretty obvious.
You'll want to check out moisturizing lotion that are more lightweight, and contain dimethicone and hyaluronic acid in the ingredient list.
Best Moisturizing Lotion for Sensitive Skin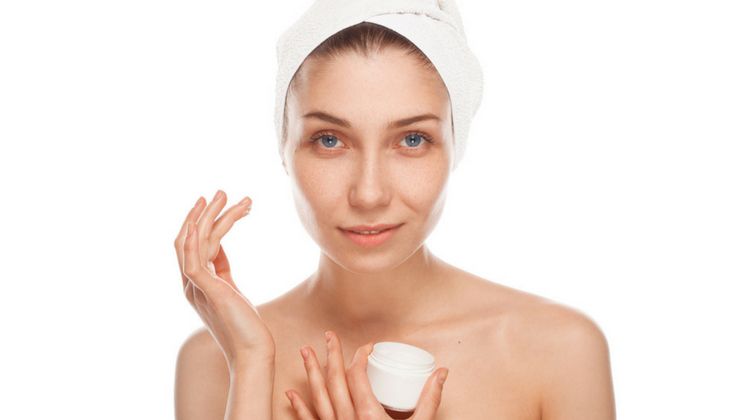 A few telltale signs you have sensitive skin are: you're more prone to acne and other skin irritations.  Many products can cause your skin to react.
The safest bet when it comes to a moisturizing lotion is one that is oil-free, paraben-free, and hypoallergenic.
The may seem impossible to find, but have no fear.  There are tons of options on the market at every price point.
You'll also want to make sure that the sunscreen you find in your moisturizing lotion is zinc or titanium.
Any other sunscreen agent could irritate your skin.
Best Moisturizing Lotion for Normal Skin
You may have normal skin if: your skin tone is pretty even overall, without any flaking or extra oil.
You may also be the luckiest person alive.
For you, a general moisturizer will get the job done.
You may just want to use a lighter moisturizing lotion in the summer, and a thicker one in the winter to adjust to the climate.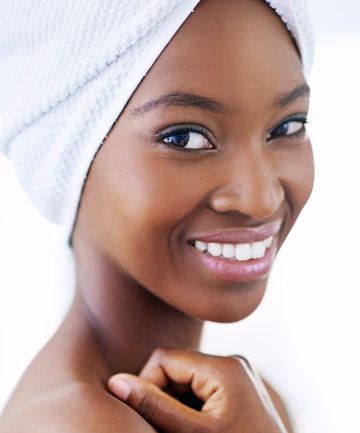 Image via Total Beauty
So, there you have it.
While there are some general rules everyone should follow when selecting a moisturizing lotion, each specific skin type is represented on the skin care market.
Follow the simple rules we laid out and your skin will be moisturized, healthy, and glowing in no time!